About the National Sexual Assault Kit Initiative
The National Sexual Assault Kit Initiative (SAKI) provides funding through a competitive grant program to support the jurisdictional reform of approaches to sexual assault cases resulting from evidence found in sexual assault kits (SAKs) that have never been submitted to a crime laboratory. SAKI is administered by the Bureau of Justice Assistance (BJA) and aims to create a coordinated community response that ensures just resolution to sexual assault cases through (1) a comprehensive and victim-centered approach, (2) jurisdictional capacity building to prevent high numbers of unsubmitted SAKs in the future, and (3) supporting the investigation and prosecution of cases for which SAKs were previously unsubmitted. SAKI sites, both currently and previously funded, represent approximately 57% of the U.S. population (328.2 million).
Why is SAKI so important?
SAKI is critical to enhancing the criminal justice response to sexual assault and ensuring justice for victims. SAKI funding will not only help link victims to advocates and needed services, but also help jurisdictions implement best practices and comprehensive reform to help bring perpetrators to justice and increase safety in communities by preventing future sexual assaults.
There is currently no reliable estimate for the number of sexual assault kits (SAKs) that have not been submitted to a crime laboratory; however, the reasons behind the backlog are complex. Unsubmitted SAKs can be attributed to many factors, including poor evidence tracking, outdated and ineffective investigation practices, lack of resources and personnel, misunderstanding of crime lab case acceptance policies, and lack of understanding among law enforcement personnel about the value of testing SAKs.1,2 Resolving these issues is critical to providing justice for victims and preventing such a backlog in the future.
SAKI Training and Technical Assistance Program
The Sexual Assault Kit Initiative (SAKI) Training and Technical Assistance (TTA) program, led by RTI International and in partnership with a team of subject matter experts, offers expertise and assistance to jurisdictions as they establish widespread, evidence-based, sustainable practices for:
Collecting and processing forensic evidence,
Investigating and prosecuting sexual assault cases resulting from evidence from previously unsubmitted sexual assault kits (SAKs), and
Supporting survivors of sexual assault.
In collaboration with ongoing efforts underway at the Office of Justice Programs and stakeholder organizations, the SAKI TTA team will assist in the development, implementation, and dissemination of best practices, policies, and protocols for addressing systematic issues that lead to large numbers of unsubmitted kits, and preventing those issues from reoccurring in the future.
The TTA team will efficiently disseminate publications and resources kits that address the lessons learned, common challenges, and best practices resulting from the experience of the SAKI grantees.
Download the latest SAKI Training and Technical Assistance Fact Sheet
Focus Areas
Multidisciplinary response: Effective practices, including creating and maintaining a sustainable SART.
Law enforcement: Identifying investigative steps to take after a CODIS (Combined DNA Index System) hit, prioritizing multiple CODIS hits, writing policy and procedure on investigative standards, collecting and handling evidence, and managing investigations.
Prosecution: Overcoming challenges associated with cold case prosecutions, training on witness preparation and questioning, and presenting sexual assault evidence at trial.
Sexual assault nurse examiners (SANE): Identifying needs, gaps, and challenges in the local SANE program and identifying the role of a SANE in sexual assault cases.
Forensics and crime analysis: Offering valuable expertise about SAK testing — including forensic genealogy, crime analysis, and other advanced forensic DNA techniques.
Victim and family advocacy: Providing victim-centered and trauma-informed practices that improve how survivors and their families engage in the criminal justice system.
Case management: Offering expertise related to connecting crime laboratory information management systems to investigations and prosecutions.
The SAKI Team
Bureau of Justice Assistance (BJA)
BJA provides leadership and services in grant administration and criminal justice policy development. In consultation with the National Institute of Justice, Office for Victims of Crime, and Office on Violence Against Women, BJA created SAKI to meet the diverse needs of jurisdictions contending with issues resulting from unsubmitted sexual assault kits (SAKs).
BJA Project Staff
Angela Williamson, PhD, Supervisor, Forensics Unit / FBI ViCAP Liaison, point of contact (POC) for SAKI sites
Carey Hendricks, Policy Advisor, Forensics Unit
Mila Hago and Lauren Troy, State Policy Advisors, POCs for SAKI site programming
RTI International
RTI is a private, nonprofit research organization headquartered in Research Triangle Park, NC. RTI has comprehensive knowledge of forensic case processing, law enforcement/forensic laboratory operations, and policy/program assessment. RTI serves as the primary POC for all SAKI sites, collaborates with SAKI TTA partners, manages TTA, and disseminates best practices.
POCs:
Kevin Strom, PhD, Principal Investigator
Dr. Strom has led numerous, large-scale, complex projects in policing and forensic science, including research focused on unsubmitted and backlogged evidence. For the SAKI TTA, he oversees and guides the TTA team to meet the SAKI TTA objectives.
Patricia Melton, PhD, Co-Principal Investigator
Dr. Melton has experience developing and delivering knowledge transfer of forensic DNA technology to law enforcement, legal, forensics, and medical professionals. For the SAKI TTA, she works with Dr. Strom to manage the project deliverables and coordinate activities.
Nani Grimmer, Program Manager
Ms. Grimmer assists with financial management, grant compliance, and project management.
Crystal Daye, Site Coordinator
Ms. Daye assists with the design and review of project materials and serves as the primary POC for partners with inquiries regarding TTA delivery.
Amanda Young, Coordinator
Ms. Young assists with the creation and review of project deliverables and serves as the lead team member for all communication-based activities.
Jim Markey, Sr. Law Enforcement Training Specialist
(Ret.) Sgt. Markey provides training to law enforcement investigators on sex crimes, interviewing and interrogation, DNA and untested backlog evidence, and cold case investigation. He served the Phoenix (AZ) police department for 30 years.
Peyton Attaway, Julia Brinton, Sarah Cook, Crystal Daye, Kathryn Greenwell, Ruth Grossman, Lisa Malette, Devin Oxner, Elysha Theis, and Chris Williams and Amanda Young, Site Liaisons.
The above listed site liaisons address requests and inquiries from SAKI sites.
SAKI Training and Technical Assistance Team Partners
AEquitas
AEquitas' mission is to improve the quality of justice in sexual violence, intimate partner violence, stalking, and human trafficking cases. For the SAKI TTA, AEquitas provides assistance in developing policies and best practices, and facilitating training on the prosecution of sexual assault cases.
POCs:
Christina Supinski, Chief Operating Officer, primary POC
Patricia Powers, Attorney Advisor, secondary POC
International Association of Chiefs of Police (IACP)

IACP provides training, model policies, and educational tools to support law enforcement officers, criminal justice, and community partners. For the SAKI TTA, IACP provides assistance in identifying and developing practices, procedures, and training to strengthen victim-centered approaches.
POCs:
Amy Durall, Project Manager, primary POC
Dave Thomas, Program Manager, secondary POC
Michigan State University
Dr. Rebecca Campbell, Professor of Psychology at Michigan State University, is a nationally recognized practitioner trainer on sexual assault and the neurology of trauma. Dr. Campbell's SAKI TTA role is to provide assistance in developing strategies, testing plans, victim notification protocols, and training.
Sexual Assault Nurse Examiner (SANE)—SART Resource Service
The SANE-SART Resource Service had expertise in developing multidisciplinary teams and SARTs. Its SAKI TTA role was to assist in developing policies, procedures, best practices, and curricula.
POC:
Linda Ledray, RN, SANE-A, PhD, FAAN
Project: Cold Case
Project: Cold Case, headquartered in Jacksonville, Florida, specializes in victim and family advocacy for those affected by violent crimes such as sexual assault and homicide. Ryan Backmann leads trainings and informational presentations across the country focused primarily on cold cases of volent crimes.
POC:
Ryan Backmann, Founder and Executive Director
Joyful Heart Foundation
The Joyful Heart Foundation's mission is to transform society's response to sexual assault, domestic violence, and child abuse, support survivors' healing, and end this violence forever.
POC:
Ilse Knecht, Policy and Advocacy Director
Rape, Abuse & Incest National Network (RAINN)
RAINN is the nation's largest anti-sexual-assault organization and a national leader in online crisis intervention services. RAINN's SAKI TTA role is to provide assistance in developing victim-centered approaches for jurisdictions.
POC:
Camille Cooper, Vice President of Public Policy
Erin Earp, Legislative Policy Council
Violent Criminal Apprehension Program Partnership (ViCAP)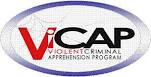 In early 2017, the BJA SAKI team partnered with ViCAP in an effort to increase use of the database and the sharing of crime intelligence information from SAKI-related cases across jurisdictions and the country. ViCAP staff are available to assist sites in gaining entry into the system; provide training on optimal use of the database; and conduct crime analysis on specific offenders/cases upon request. Additionally, ViCAP has a designated SAKI analyst to directly assist our sites. For more information about ViCAP, including the definition of "criteria cases," please refer to: Violent Criminal Apprehension Program (ViCAP)