Sexual Assault Kit Initiative (SAKI) Grantee

New York County District Attorney's Office (DANY) Partnership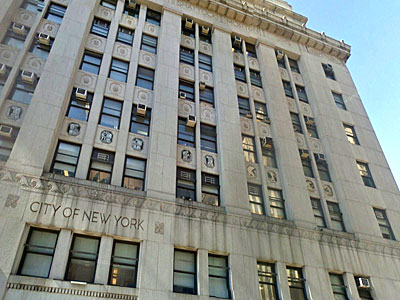 In 2015, BJA formed a partnership with the New York County District Attorney's Office (DANY) to leverage mutual resources and expand the number of sites receiving training, technical assistance, and resources to address untested sexual assault kits. The SAKI grants are separate but collaborative to those of DANY, which awarded approximately $38 million in grants to 32 jurisdictions in 20 states. As part of DANY's Sexual Assault Backlog Elimination Program, this funding will help test an estimated 56,475 SAKs.
BJA and DANY partnered to ensure optimal coordination between each agency's grant programs when selecting grantees and avoid any duplication of services. DANY's grant recipients have access to training and technical assistance (TTA) from BJA, including cross-jurisdictional training and evidence-based practices guidance. A total of nine jurisdictions received funding from both DANY and BJA in FY2015.
DANY has provided funding to the following jurisdictions to test SAKs and eliminate the backlog:
Arkansas State Crime Lab
Arizona: Maricopa County Attorney's Office
Arizona: Tempe Police Department
Arizona: Tucson Police Department Crime Lab
California: Alameda County District Attorney's Office
California: Contra Costa County District Attorney's Office
California: Riverside Police Department
California: State of California Department of Justice, Bureau of Forensic Services
Florida Department of Law Enforcement
Florida: Miami-Dade Police Department Forensic Services Bureau
Florida: Tallahassee Police Department
Georgia Criminal Justice Coordinating Council
Kentucky State Police Forensic Laboratories
Michigan State Police
Michigan: The City of Flint Police Department
Missouri: Kansas City Board of Police Commissioners
North Carolina: Charlotte-Mecklenburg Police Department
North Dakota Office of Attorney General
Nevada: Las Vegas Metropolitan Police Department
Ohio Attorney General Bureau of Criminal Investigation
Oregon: Multnomah County District Attorney's Office
Pennsylvania: Allegheny County Office of the Medical Examiner
Pennsylvania: City of Philadelphia Police Department
Tennessee Bureau of Investigation
Tennessee: City of Memphis Division of Police Services
Texas: City of Austin Police Department
Texas: Jefferson County Regional Crime Laboratory
Texas: Travis County Sheriff's Office
Utah Department of Public Safety—Bureau of Forensic Services
Virginia: Office of the Attorney General of Virginia
Wisconsin Department of Justice
West Virginia State Police Forensic Laboratory
To find out more about DANY and its grantees, please visit DANY's Web site, where you can also view the funding announcement.