Sexual Assault Kit Initiative (SAKI) Grantee

City of Albuquerque (New Mexico)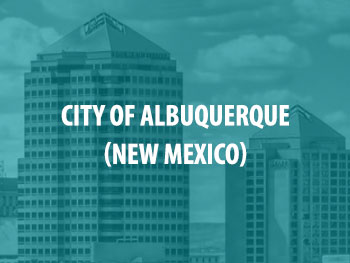 SAKI awarded the City of Albuquerque - Police Department a $2,499,796 grant to help the city with testing more than 5,000 sexual assault kits. In addition to the testing of sexual assault kits, the department plans to use the grant money to follow up on investigative leads, strengthen victim services through victim notification, and prosecute eligible cases.
In 2019, the City of Albuquerque was awarded an additional $999,999 to continue their SAKI project. Receiving funding under will allow the City of Albuquerque to complete the migration of their cases into the Sexual Assault Management System database for management of evidence and casework; improve investigation and victim advocacy support through the adoption and implementation of improved protocols and technology; review, prioritize, and investigate sexual assault cases; and identify and prosecute cases with the potential to move forward. Funding will also be utilized to hire two DNA analysts, one backlog reduction specialist, and one system-based victim advocate.
Please direct all media inquiries to: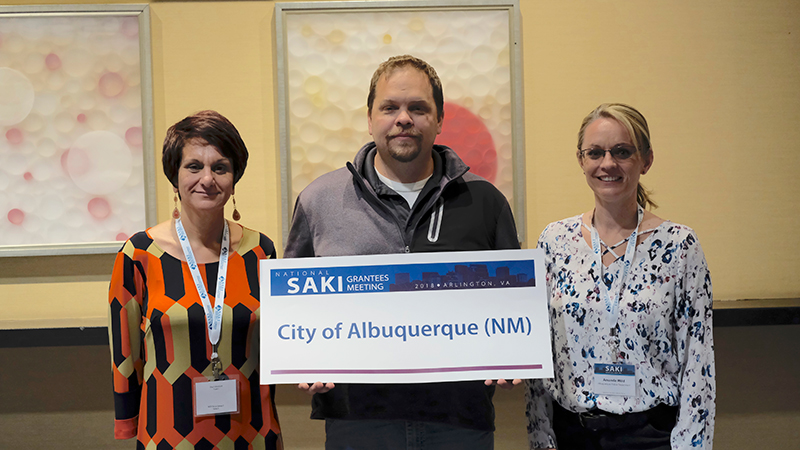 News and Events
APD: Man arrested after DNA links him to two cold cases
— Christina Rodriguez, KOB 4, Feb 14, 2020
DNA evidence from previously unsubmitted SAK leads to arrest of offender in two rapes, 1 that occured in Albuquerque in 1997 and 1 that occured in Mountain View, CA in 2004.
More indictments, arrest made in oldest unsolved rape case being investigated
— Shellye Leggett, KOAT 7, Apr 4, 2019
Bernalillo County SAKI site made an arrest in the oldest sexual assault cold case from 2006.
Backlog hit leads to third rape charge against man
— Matthew Reisen, Albuquerque Journal, Mar 20, 2019
DNA from a previously unsubmitted sexual assault kit from 2015 led to the arrest of a man who has been charged in two similar rapes from previously unsubmitted sexual assault kits in the past year.
DA gives update on rape kit backlog
— Matthew Reisen, Albuquerque Journal, Mar 7, 2019
The Bernalillo County DA says that they have screened over half of the previously unsubmitted sexual assault kits submitted to them. They have charged four people in connection to backlogged cases.
Suspects facing charges from rape kit backlog to appear in court
— KRQE Media, Feb 8, 2019
Two suspects are facing charges in the first case resulting from testing Bernalillo County's previously unsubmitted kits.
Editorial: NM is closer to ensuring rape victims get justice
— Albuqurque Journal Editorial Board, The Albuqurque Journal, Dec 26, 2018
Albuquerque is working towards submitting all of their previously unsubmitted sexual assault kits.
Mayor: Albuquerque has cleared half its rape kit backlog
— KANW 89.3, Dec 17, 2018
Albuquerque police have submitted 2,900 of their previously unsubmitted sexual assault kits to their city's crime laboratory, cutting their number of previously unsubmitted sexual assault kits in half.
Albuquerque makes progress on rape kit backlog
— The Associated Press, The Durango Herald, Aug 20, 2018
The city of Albuquerque has tested 1,050 of 4,543 unprocessed sexual assault evidence kits as of the end of July.
Grants awarded to begin processing rape kits
— Ryan Boetel, Albuquerque, Oct 2, 2017
The City of Albuquerque received two grants to address thousands of untested rape kits, including $2.5 million through the Bureau of Justice Assistance's National Sexual Assault Kit Initiative.