Sexual Assault Kit Initiative (SAKI) Grantee

County of Ventura (California)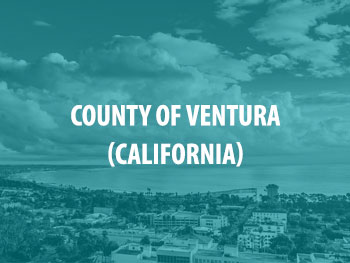 The Ventura County Sheriff's Office Forensic Sciences Bureau (FSB), in partnership with the Ventura County District Attorney's Office and six local law enforcement agencies, received FY2021 funding in the amount of $2,498,907 to assist in testing approximately 1,000 sexual assault kits (SAKs). In addition to using FY2021 funding for SAK testing, FSB will also form a multidisciplinary working group to develop policies for inventorying, prioritizing, and testing all unsubmitted SAKs. Members of the working group will include law enforcement agents, prosecutors, a sexual assault nurse examiner, victim advocates, and victim treatment providers. A Project Implementation Team will also be formed to investigate and prosecute cases using a victim-centered approach.
For more information on the specific SAKI award for this site, see the table below.
County of Ventura Funding
| Year | Amount | Purpose Area |
| --- | --- | --- |
| FY2021 | $2,498,907 | Comprehensive Approach to Unsubmitted Sexual Assault Kits |
News and Events
Finding answers for rape survivors: Initiative targets decades-old assault-kit backlog
— www.simivalleyacorn.com, Jun 24, 2023
"For Senior Deputy District Attorney Brent Nibecker, analyzing every one of Ventura County's backlogged sexual assault kits is the right thing to do. With that in mind, the Ventura County Sheriff's Office's forensic services bureau recently submitted the first 100 of an estimated 3,000 backlogged kits to a lab for analysis. The Ventura County sexual assault kit initiative, funded by a $2.5-million grant from the U.S. Department of Justice, is a multi-agency effort to submit all untested kits for DNA testing, investigate unsolved cases and prosecute offenders. June 1 marked the launch of the project's website, vcsaki.com, where the community can track the county's progress."