Sexual Assault Kit Initiative (SAKI) Grantee

D.C. Metropolitan Police Department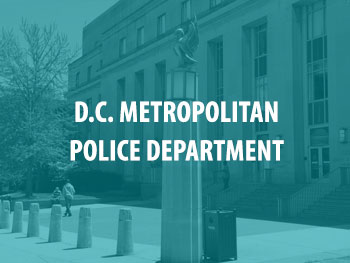 In FY2019, SAKI awarded D.C. Metropolitan Police Department a grant in the amount of $1 million. Funds are being used to support the ability to conduct thorough investigations. Funding also will be used to conduct forensic genealogy on an estimated 500 sexual assault kits (SAKs) that have been tested; SAK genealogy testing began in 2020. Additionally, a SAKI site coordinator was hired in 2020 to track funding, data collection, and testing results under this award.
For more information on the specific SAKI awards for this site, see the table below.
D.C. Metropolitan Police Department Funding
| Year | Amount | Purpose Area |
| --- | --- | --- |
| FY2019 | $1,000,000 | Investigation and Prosecution of Cold Case Sexual Assaults |
Please direct all media inquiries to:
News and Events
Man Arrested in 2005 DC Sexual Assault of Girl
— NBC Washington, Aug 6, 2022
"D.C. police arrested a man nearly 17 years after the armed sexual assault of a 12-year-old girl in Southeast. According to court documents, the evidence collected from the incident was recently sent out for a new forensic DNA analysis. When the DNA profile was entered into a national database, it matched another sample from Virginia."