Sexual Assault Kit Initiative (SAKI) Grantee

The City of Flint Police Department (Michigan)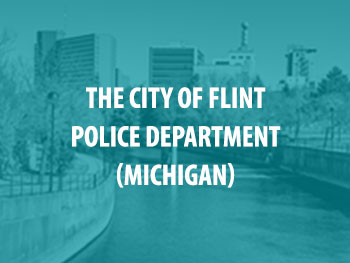 The City of Flint Police Department will use its SAKI grant award to fund two full-time police investigators to handle criminal investigations for the 246 SAKs dating back to 2003. The department will also use the SAKI grant award to fund a prosecutor in the Genesee County Prosecutor's Office and a sexual assault advocate through the Young Women's Christian Association (YWCA) of Greater Flint.
Funded in 2015, the Flint Police Department, has used SAKI funding to meet several milestones and achievements:
Recently, 47 sexual assault kits were entered into CODIS. As of September 2017, 24 CODIS hits have returned. The agency has also received an additional 10 CODIS eligible SAKs, which were added to the inventory.
Detectives obtained two warrants from a 2010 case where a woman was taken at gun point and sexually assaulted by two unknown male suspects. CODIS hits returned on both suspects and they were arrested for multiple counts of CSC and kidnapping. Upon arrest, officers were able to get confessions from both suspects.
Flint received $1,650,361 in 2019 SAKI funding to continue to investigate and prosecute cold case sexual assaults. The funding received will also support the multidisciplinary partnerships with the Genesee County Prosecutor's Office as well as the YWCA of Greater Flint and ensure survivors receive victim-centered support services.
Please direct all media inquiries to:
To learn more about their progress, read below for other news and events out of The City of Flint Police Department (Michigan).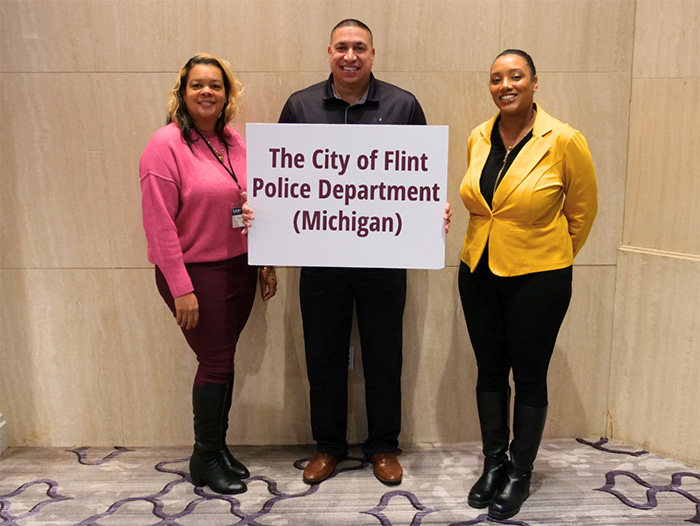 News and Events
Man sentenced in attack after rape kit went untested for 5 years
— Dominic Adams. Michigan Live, Dec 28, 2018
DNA from a previously unsubmitted sexual assault kit from 2013 led to the arrest and conviction of a man in Flint, MI.
Police find 500 videotapes in home of suspected serial rapist
— David K. Li, David Douglas, and Associated Press, NBC News, Oct 10, 2018
In July 2018, Flint Police arrested a man whose DNA they connected to six previously unsubmitted sexual assault kits. After searching that suspects house, the Flint Police have found 500 videotapes that they believe contain film of other sexual assaults the suspect has committed dating back decades.
Update: Funding for rape kit testing leads to arrests and convictions in Flint
— Courtney Wheaton, 25News, Aug 30, 2018
The Flint Police Department is using SAKI funding to test previously unsubmitted SAKs and hold offenders accountable. So far, 37 suspects have been arrested.
Man sentenced after cold case rape kits ID him in multiple attacks
— Dominic Adams, MLive, Oct 27, 2016
After receiving federal grant funds from the U.S. Department of Justice, law enforcement personnel in Flint, Michigan were able to test a backlog of untested SAKs. As a result of this cold case investigation, a man accused of sexually assaulting three girls was identified and sentenced to 25 years in prison. To learn more, read the full article.
Flint gets more funding to tackle backlog of untested rape kits
— ABC12, Oct 13, 2016
Flint, Michigan has received additional funding to fully address the backlog of sexual assault kits in its departments. The total resources for testing now include $2.1 million. This process is critical for testing and solving cold cases. To learn more, read the full article.
Man charged in three sexual assaults, officials credit rape kit grant
— Amanda Emery, MLive, Feb 10, 2016
The Flint Police Department in Michigan charged a man for three sexual assaults taking place between 2011 and 2015. Flint PD credits the SAKI and DANY grants with helping their team make this arrest.