Sexual Assault Kit Initiative (SAKI) Grantee

City of Indianapolis (Indiana)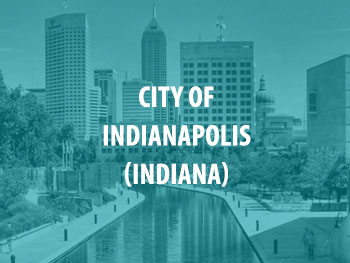 The City of Indianapolis was awarded a grant in the amount of $1,403,842 in FY2019. The funding is being used to inventory, test, and submit an estimated 5,024 untested sexual assault kits (SAKs). Additionally, the City of Indianapolis anticipates submitting a total of 1,934 partially tested SAKs under this funding. The city will staff additional resources to investigate cold cases and work with advocacy groups. An evidence tracking system is in the early development stages.
As of 2020, the City of Indianapolis has hired a site coordinator who is developing an inventory plan.
For more information on the specific SAKI awards for this site, see the table below.
City of Indianapolis (Indiana) Funding
| Year | Amount | Purpose Area |
| --- | --- | --- |
| FY2019 | $1,403,842 | Comprehensive Approach to Unsubmitted Sexual Assault Kits |
News and Events
Indianapolis hopes to address backlog of 6,600 sexual assault kits
— Jasmine Minor, WISHTV, Apr 28, 2022
A federal grant and a better way to analyze DNA is allowing Indianapolis Metropolitan Police Department to address a backlog of 6,600 sexual assault kits, some dating back to 1995, IMPD says.
After year delay, IMPD begins sexual assault reform with inventory of thousands of rape kits
— Jill Gavin. CBS 4, Apr 30, 2021
"There are three goals for the grant: accountability, justice and reform," Jane French, Site Coordinator said.