Sexual Assault Kit Initiative (SAKI) Grantee

City of Memphis (Tennessee)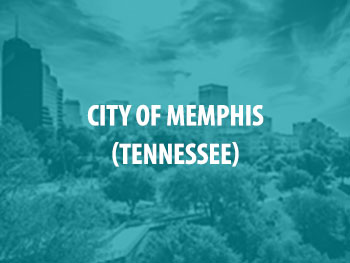 SAKI awarded the City of Memphis grants in the amount of $1.9 million, which Memphis will use to test unsubmitted SAKs dating back to the 1970s, provide training, fund travel for expert witnesses, purchase equipment, purchase an evidence management system, and provide victim support services.
The City of Memphis Division of Police Services, funded under SAKI in 2015, has reached several milestones and achievements including:
To further the victim centered approach, the Shelby County Rape Crisis Center developed training materials for staff to learn Cognitive Processing Therapy to better inform their work with DNA case victims. Additionally, the staff has implemented an ongoing series of Lunch and Learns for Memphis Police Department DNA staff and DNA advocates to help maintain their focus on victims and foster a team approach.
As of August 2017, great strides have been made with testing and investigations:

73% SAKs have completed analysis
2,408 Investigations have been initiated. Of those, 724 investigations remain active (30%) and 1684 are closed (70%)
274 (16%) individuals identified, were previously convicted of the crime
239 (14%) requests for indictments have been completed against persons or DNA profiles; 155 are named suspects and 48 are multi-case suspects or 65% of indictments.
The City of Memphis received an additional $1,071,394 in SAKI funding in 2017. This funding will be used to
Expand investigatory and analytical capacity by providing overtime for investigators, hiring part-time data entry staff, and purchasing new equipment.
Hire a SAKI Counseling Coordinator to oversee training of staff in cognitive processing therapy.
Share hotline information and educateget the word out to the public to encourage victims to reach out about the status of their SAK.
Maintain victim advocacy positions.
The City of Memphis received $1,899,781 in SAKI funds in 2019 to continue the work they have been conducting. With this funding, they will test partially tested sexual assault kits as well as secondary evidence and expand testing to all types of DNA, including familial DNA. They will also use this new funding to assess case outcomes based on testing methodology and type of evidence.
View monthly updates from the City of Memphis.
Please direct all media inquiries to:
To learn more about their progress, read below for other news and events out of City of Memphis (Tennessee).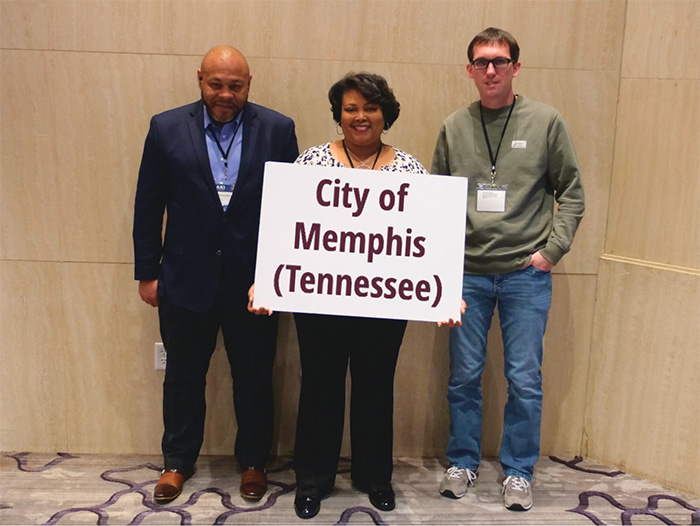 News and Events
Florida convict pleads guilty to 1980s rapes in Tennessee
— WKRN.com, Jul 3, 2020
Man pleads guilty to two rapes from 1980s after DNA from previously unsubmitted SAKs was matched to him.
Mid-South Man Identified through Sexual Assault Kit Testing Gets Multiple Life Sentences for Kidnapping and Rape of Six Women Over Seven Years
— U.S. DOJ Western District of Tennessee, Dec 16, 2019
Michael Love, 46, a Horn Lake, MS resident, has been sentenced to life in federal prison after having been found guilty of kidnapping and sexually assaulting six women in Memphis and attempting to kidnap and rape a seventh between 2008 and 2015.
Michigan man indicted in 2004 rape in Orange Mound; rape kit wasn't tested until 2014
— LocalMemphis.com, Nov 8, 2019
A 62-year-old Michigan man has been indicted for the rape of a young woman, an attack that occurred in 2004 based on DNA evidence and CODIS.
Louisiana man convicted in 1998 Memphis rape
— WREG Staff, News Channel 3, Jul 19, 2019
A registered sex offender from Louisiana was convicted of raping a woman at gunpoint in Memphis in 1998, thanks to a sexual assault kit processed 16 years later.
Midsouth Man Found Guilty of Kidnapping and Raping Six Women Over Seven Years
— The United State Attorney's Office Western District, May 17, 2019
A Memphis man has been found guilty of kidnapping and raping six memphis woman and attempting to kidnap and rape a seventh woman based on DNA from a previously unsubmitted sexual assault kit and CODIS.
Midsouth Man Found Guilty of Kidnapping and Raping Six Women Over Seven Years
— Western District of Tennessee , The United States Attorney's Office, May 17, 2019
A Memphis man has been found guilty of kidnapping and raping six memphis woman and attempting to kidnap and rape a seventh woman based on DNA from a previously unsubmitted sexual assault kit and CODIS.
Memphis Man Convicted in 2000 Rape After DNA Linked Him to Attack
— Courtney Mickens, Fox 13, Oct 15, 2018
DNA has linked a Memphis man to a rape that occurred 18 years ago. The Shelby County District Attorney's Office used a John Doe indictment to prevent the statute of limitations from expiring.
Police: DNA liks 3 deaths to killer who died in 1999
— Jim Salter, Associated Press, Oct 6, 2018
Advances in DNA technology link 3 murders and the rape of a 14-year-old girl to an Arkansas man who killed himself during a police standoff in 1999.
Memphis man pleads guilty to rapes in early 2000s after backlogged rape kits are tested
— Linda A. Moore, Commercial Appeal, Sep 14, 2018
A man has pleaded guilty to the sexual assaults of three women after DNA testing links him to the crimes. Screen reader support enabled.
SAKI Makes Forensic Magazine Headlines
— Forensic Magazine, Jan 16, 2018
As 2018 ushers in another year of coordinated sexual assault response for SAKI grantees, Forensic Magazine reflected on SAKI's legacy to test all unsubmitted sexual assault kits and pursue prosecutions in Cuyahoga County (OH), Memphis (TN), and Phoenix (AZ). SAKI Director and Senior Forensic Policy Advisor at the Office of Justice Programs, Dr. Angela Williamson, was interviewed as part of the magazine's "Rape Kits in America" series. Read all 3 parts for a full picture of today's challenges and successes.
Man Indicted After Sexual Assault Kit Testing Links Him To A Series of Kidnappings & Sexual Assaults
— Kim Wheeler, Local Memphis.com, Aug 9, 2017
A man has been caught and indicted on sexual assault, kidnapping, and brandishing a firearm by the Memphis Police Department. Thanks to the Memphis Police Department's Sex Crimes Bureau and DNA Cold Case unit, Michael Love will be brought to justice.
DNA, Name On Dentures Yield Guilty Plea in Rape Case
— Toby Sells, Memphis Flyer, Jul 25, 2017
Evidence on a set of dentures, as well as DNA from an unsolved rape case helped to convict the perpetrator, thanks to funding provided by the Sexual Assault Kit Initiative to test backlogged rape kits. To learn more, read the full article.
Memphis police: Untested rape kits down to 506
— Olivia Peterkin, The Commercial Appeal- Tennessee, Jun 20, 2017
In the past month, the Memphis PD has cut their untested backlogged rape kits to 506 down from its initial number of over 12,000. The testing has led to countless convictions. To learn more about the work Memphis PD is doing, read the full article.
Memphis police say all untested rape kits will be sent to lab within 6 months
— Kendall Downing, WBRC Fox 6 News, Jan 17, 2017
The last of Memphis, Tennessee's unsubmitted rape kits will be sent to the lab for testing within the first 6 months of 2017. As of December 2013, there were more than 12,000 untested kits. From the kits testing already, 1,728 investigations have been opened, and 385 remain active. In court, so far 12 defendants have been found guilty, 1 found not guilty, 11 trials set, and 139 cases pending in criminal court. To learn more, read the full article.
Testing backlogged rape kits yields 200 indictments
— WMC Action News 5, Oct 19, 2016
Two hundred criminals were indicted after Memphis, Tennessee law enforcement personnel tested more than half of their rape kits. In late 2014, the Memphis Police Department discovered thousands of untested rape kits in a storage facility. Currently, 56% of the kits have been tested and resulted in 200 indictments, of which 133 have named suspects and 67 have DNA matches. Read the full article to learn more.