Sexual Assault Kit Initiative (SAKI) Grantee

Michigan Department of State Police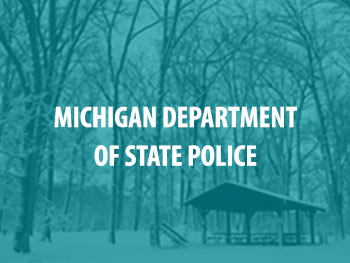 In collaboration with the Prosecuting Attorney's Association of Michigan (PAAM) and Michigan Domestic and Sexual Violence Prevention and Treatment Board, the Michigan Department of State Police will use SAKI grant funds to conduct a statewide inventory of unsubmitted SAKs in law enforcement custody, provide training to law enforcement and prosecutors, and assist with victim services in jurisdictions with a high volume of unsubmitted sexual assault evidence kits. These monies will also be used to fund the enhancement of a sexual assault evidence kit tracking system for victims and the outsourcing of DNA analysis of unsubmitted SAKs found during the inventory process.
The Michigan Department of State Police, funded in 2015, has used SAKI funding to achieve several goals and milestones:
As of September 2017, over 3,400 previously untested sexual assault kits have been submitted for DNA testing under the Michigan SAKI.
Working in conjunction with the state's Violence Against Women Project, the Michigan SAKI team has developed an eight-hour, multi-disciplinary training entitled "Creating A Coordinated Community Response to Sexual Assault." The training covers: the Neurobiology of Trauma; the SANE Response; Forensic Interviewing; Offender-Focused Investigations; Micro-Corroboration; Victim Notification; and Michigan laws pertaining to sexual assault and sexual assault kits. Thus far, the training has been delivered to over 300 police, prosecutors, and advocates in over 36 counties statewide.
On June 9, 2017, the project secured its first conviction against serial sex offender David Hull. Hull was charged and convicted of four counts of criminal sexual conduct after being identified through DNA analysis. He was sentenced as a habitual offender to a term of imprisonment for 20-30 years.
Please direct all media inquiries to:
To learn more about their progress, read below for other news and events out of Michigan Department of State Police.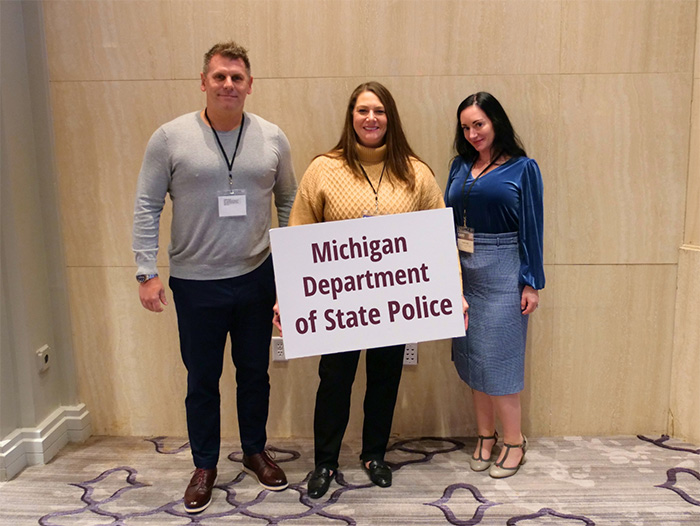 News and Events
Kent County probation officer charged in 2009 rape on Western Michigan University campus
— Mike Krafcik, Newschannel 3, Aug 7, 2019
In Kalamazoo County, a team of special prosecutors examining untested rape kits brought forward charges against 3 men for a rape that took place in a Western Michigan University door room in 2009.
Battle Creek man to stand trial in 10-year-old rape
— Trace Christenson, Battle Creek Enquirer, May 8, 2018
A Battle Creek man will stand trial on a charge of first-degree criminal sexual conduct for a rape that occurred nearly 10 years ago. This is the sixth case charged in Calhoun County from the testing of previously unsubmitted sexual assault kits.
Man pleads guilty to 2008 rape of girl, 14, after push to test rape kits
— Emily Monacelli, mlive.com, May 7, 2018
In Kalamazoo County, the first of many sexual assault cases stemming from the testing of old rape kits has come to a resolution after a man pleaded guilty to a rape that occurred nearly 10 years ago.
Battle Creek man faces sexual assault charge from 2008 incident
— Trace Christenson, Battle Creek Enquirer, Apr 20, 2018
A Battle Creek man has been charged in connection with a 2008 rape. The rape kit associated with this case was tested after more than 1,800 untested rape kits were found in Michigan. The defendant has been charged with first degree criminal sexual conduct and being a habitual third offender. He faces up to life in prison if convicted.
Rapist who almost got away with it, going to prison
— John McNeill, WKZO Everything Kalamazoo, Jun 10, 2017
Thanks to funding provided by the Sexual Assault Kit Initiative, David Hull is going to jail for 20-30 years for assaulting a 14-year-old girl who lived near him. To learn more about the conviction and sentencing in Michigan, read the full article.
Michigan State Police gets federal grants to review rape kits
— Brad Devereaux, MLive, Oct 13, 2016
Recent federal funding from the Bureau of Justice Assistance will allow the Michigan State Police Forensic Science Division to conduct inventorying and testing of backlogged rape kits, as well as conduct investigations stemming from the rape kit testing. To learn more, read the full article.
Michigan works to process untested rape kits
— Sarah Hurwitz, Wood TV, Apr 6, 2016
Testing of backlogged rape kits in Michigan became infamous when in 2009, prosecutors in Detroit discovered 11,000 untested sexual assault evidence kits, some dating as far back as the 1980's. Since then, Michigan has been working tirelessly not only to catch up on its backlog, but to ensure that this never happens again. The testing revealed more than 470 links to serial rapists and connections to cases in 35 other states. Testing and prosecution led to legislation that requires law enforcement to submit any kit for testing within 28 days.