Sexual Assault Kit Initiative (SAKI) Grantee

North Carolina Department of Justice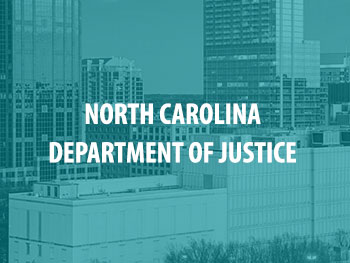 SAKI awarded the North Carolina Department of Justice (NC DOJ) a $2,000,000 grant in fiscal year 2018 to help the NC DOJ test and track all testable sexual assault kits. The NC DOJ will also promote a multidisciplinary team approach to sexual assault response throughout the state by disseminating training and resources.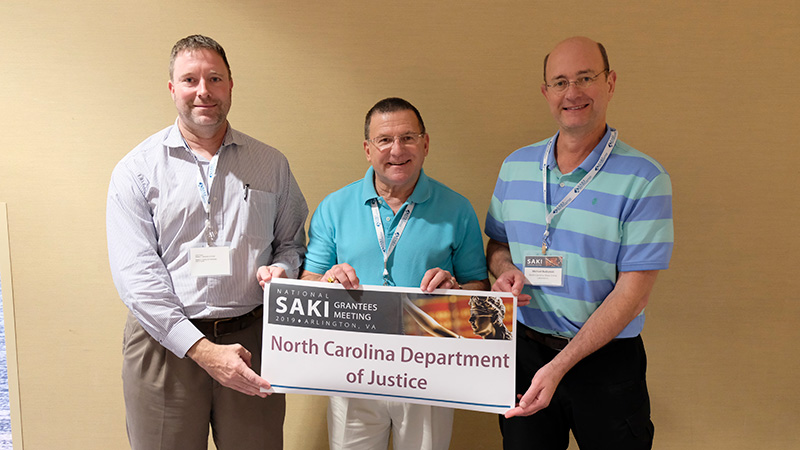 News and Events
NC Senate approves budget with rape kit reform
— Matt Moore, WYFF, May 31, 2019
NC Senate has approved the state's budget which earmarks $3 million for testing unsubmitted sexual assault kits.
NC has more than 10,000 untested rape kits. A new plan aims to erase the backlog.
— Josh Shaffer, The News & Observer, Jan 29, 2019
NC Attorney General Josh Stein announced the introduction of the Survivors Act which asks for $6 Million in funding for testing previously unsubmitted sexual assault kits and set standards for submitting kits to the crime lab.
North Carolina Gets $2 Million Federal Grant to Test Sexual Assault Kits
— Alex Olgin, WFAE 90.7, Oct 4, 2018
North Carolina received $2 million in funding from the Bureau of Justice Assistance to test previously unsubmitted sexual assault kits, investigate and prosecute the associated cases, and receive training on trauma-informed, victim-centered approaches.
North Carolina Launches Sexual Assault Tracking System
— Alex Olgin, WFAE 90.7, Oct 1, 2018
The North Carolina Attorney General's office will be launching their new Sexual Assault Evidence Collection Kit Technology Inventory Management System (STIMS) early next week. This system will allow victims to track their sexual assault kits as they go through processing.