Sexual Assault Kit Initiative (SAKI) Grantee

City of Portland (Oregon)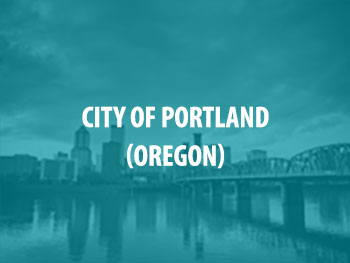 Portland will use its SAKI grant award to address 1,754 unsubmitted SAKs. A working group will develop an advocacy response to victims who may be retraumatized by the discovery of new evidence, and a hotline and webpage for investigation status and working group contact information. Portland will also provide training for investigators, district attorneys, and victim advocates.
Find out more information about the Rose Project in Portland. Any victim of a sex crime who had a sexual assault kit collected in Portland can contact the Rose Project to find out more information about the status of their sexual assault kit: 503-823-0125 or roseproject@portlandoregon.gov.
Please direct all media inquiries to: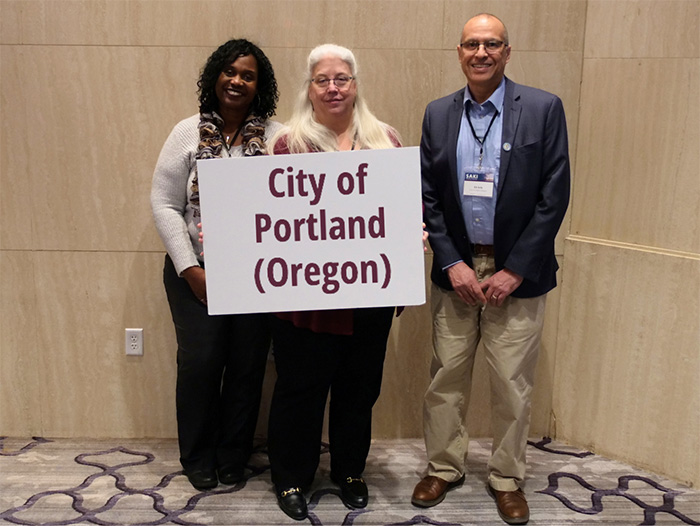 News and Events
Suspect indicted in 2013 rape; 12th case in Mult. Co. Sexual Assault Kit Backlog Project
— KATU Staff, KATU 2, Dec 4, 2019
The Multnomah county SAKI project indicts its 12th suspect since the programs inception.
Tested rape kits bring justice, OR looks to stay backlog-free
— Hannah Ray Lambert, KOIN 6, Nov 7, 2019
After testing all previously unsubmitted kits in late 2018, Multnomah County has had 10 indictments and 5 convictions thus far.
Suspect indicted for 2011 rape; 10th case in Sex Assault Kit Backlog Elimination Project
— KATU Staff, KATU2, Sep 25, 2019
A 38-year-old has been indicted on rape and sex abuse charges as part of the Sexual Assault Kit Backlog Elimination Project, the Multnomah County District Attorney's Office said.
Multnomah County indictment is 9th tied to backlog of tested sex assault kits
— Bob Heye, KATU News, Aug 24, 2019
A grand jury indicted 52-year-old Donnie Michael Willis Jr. on charges of raping and sexually assaulting a 31-year-old woman in 2007.
Grand jury indicts man in sexual abuse case dating to 2013 using evidence from old sex assault kit, DA says
— Tom Hallman Jr. , The Oregonian, Aug 16, 2019
A 36-year-old man has been indicted for allegedly sexually abusing a 17-year-old girl in 2013 and 2014 -- the eighth indictment stemming from a test on an old sexual assault evidence kit, authorities said Friday.
Sexual Assault Kit Tracking System to Be Used Across Oregon
— Associated Press, US News, Jul 24, 2019
Oregon State Police are adopting the Portland Police Departments online evidence tracking system to allow sexual assault survivors to track their sexual asualt kits by the end of July 2020.
Man gets 15 years in prison for 22-year-old rape in Portland solved by testing of old sex assault kit
— Maxine Bernstein, The Oregonian, Dec 14, 2018
A man whose DNA was found in a previously unsubmitted sexual assault kit from 1996, was sentenced to 15 years in prison.
Testing of 2012 sexual assault kit leads to Oregon rape conviction
— Associated Press, KVAL 13, Nov 15, 2018
DNA evidence from a previously unsubmitted sexual assault kit led to an arrest in an unsolved case from 2012. The suspect was already incarcerated.
22-year-old rape in Tom McCall Waterfront Park solved through sexual assault kit
— Aimee Green, The Orgonian, Oct 31, 2018
DNA from a previously unsubmitted sexual assault kit led to a conviction of a suspect in a sexual assault from 1996.
Oregon Clears Backlog Of More Than 5,000 Rape Kits
— Conrad Wilson, OPB TV, Oct 31, 2018
Oregon state has cleared its backlog of more than 5,000 previously unsubmitted sexual assault kits. Through this testing there have been 4 convictions, several hundred new entries into CODIS, and more than 100 matches to evidence in other cases of known offenders so far.
Portland man found guilty of 2010 rape after victim's sex assault kit tested
— Maxine Bernstein, The Oregonian/OregonLive, Aug 17, 2018
A Portland, OR man was convicted in a 2010 sexual assault case after DNA testing of unsubmitted sexual assault kits linked him to the case.
Sexual Assault Kit Initiative Results in Conviction of Curtis Williams
— Portland Police Bureau, Jun 28, 2018
Testing results from Portland Police Bureau's Sexual Assault Kit Initiative lead to conviction in 2011 case. The man was previously convicted of rape in 1986.
Portland: Suspect Indicted in Connection with 1996 Investigation
— Portland Police Bureau, Mar 1, 2018
The Portland Police Bureau arrested a man on multiple charges stemming from the rape that occurred in 1996.
PPB making progress in testing rape kit backlog; developing way to track kits electronically
— Fox 12 Oregon, kptv.com, Nov 2, 2017
In October 2017, the Portland Police Bureau (PPB) hosted the Sexual Assault Kit Initiative Summit of Cities Conference. With grant funding, the PPB was able to develop a database to track sexual assault kits called the Sexual Assault Management System (SAMS).
Portland Police Bureau has completed testing of 1,726 SAKs
— Portland Police Bureau, Oct 4, 2017
Testing has been completed on 1,726 sexual assault kits submitted by the Portland Police Bureau.
Rape kit testing yields results in old cases
— Amy Frazier, KOIN 6, Jul 27, 2017
Fifteen months after Multnomah, Lane, and Marion counties started submitted their backlogged rape kits for testing, almost all have been submitted and a number of DNA hits have been made. The testing has led to multiple indictments as well. To learn more, ready the full article.
DNA hits lead to four new prosecutions so far in three Oregon counties from sexual assault kit tests
— Maxine Bernstein, The Oregonian, Jul 23, 2017
DNA kits from the testing of backlogged rape kits has led to indictments in Multnomah, Marion, and Lane counties. To learn more about the backlog and prosecution of these tested kits in Oregon, read the full article.
Testing of Oregon's shelved sexual assault kits nets first 5 DNA matches
— Aimee Green, The Oregonian, Oct 3, 2016
Prosecutors are currently reviewing five matched DNA results to known offenders in Oregon's database. The matches come 6 months after Oregon began shipping previously unsubmitted sexual assault kits for testing. Oregon recently was awarded $1.9 million from the U.S. Department of Justice to test its backlogged SAKs, and law enforcement personnel are already seeing success from these efforts.
My View: Victim worries about rapist's release
— Danielle Tudor, Portland Tribune, Mar 22, 2016
Over 30 years ago, Danielle, Tudor was raped by a stranger in her childhood home. Now she serves on the Portland Police Bureau's Sexual Assault Task Force, working with their team to help other survivors and ensure a victim-centered approach to testing and notification.